ResidualEquity.com is a Marketplace that offers Seller free listing of their digital assets for sale (often as much as 10%-30%) which translates into lower pricing for buyers. Buyers also make a purchase without ANY FEES, whatever they buy: domain names, passive income blogs, business websites, ecommerce website, social media assets, Apps, customer email list or newsletter systems, software, video games, online learning tools, voice search engine recording and SEO tools, Social Media accounts, Amazon FBA Fulfillment sites, partial equity assets, and much more.
Sounds like a great idea for both Sellers and Buyers? We think it is. That's why we put together this marketplace as we were sick and tired of classified advertising websites that are prone to ghosting/blocking/flagging by some of their aggressive and dishonest users.
Our marketplace help sellers reduce their cost of sale when offering their assets for sale in a reputable quality service marketplace and hence don't have to pay up to 30% for commission fees. Buyers like YOU get a GREAT price. YOU can therefore buy a profitable income generating website or online business or passive income blog, and immeidately increase your monthly income from regular or recurring income from your new asset. You can even get a loan from a bank based on the cashflow of the business or website. Talk to your banker for additional details. Currently banks are lending 20-35 times the monthly income of an online digital asset/business.
Once again, our website listing for Sellers and Buyers is FREE OF CHARGE.
We are one of the most popular marketplaces for digital assets as we have worked very hard to become the leading and most trusted source synonymous with exceptional knowledge and expertise in digital asset marketplace services, with unparalleled customer support.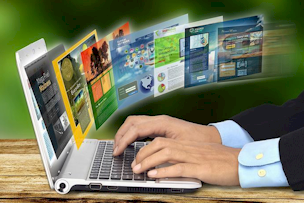 "My wife and I were looking for a retirement trading to take care of our additional expenses for our move from California to Oregon. We found a great Apartment Finding Blog website earning us $6K/mo here. We contacted the owners and met with a wonderful family that were working on their second blog for children nutrition. We made an offer and eventually bought the blog. Thank you for your website." ... Dylan Canterell, Apartment Finder Guides, Inc.
We made the whole process easy, quick, and hassle-free for you - as best as we could. Experience goes a long way to make sure that you get the service you want, as fast as possible, and you accomplish your goals and objectives by using our services. We continue to deliberately focus on making things better and more efficient for you.
To find a GREAT DEAL, simply SEARCH for what you are looking for and find an offer for sale at ResidualEquity.com. YOU can also JOIN OUR NEWSLETTER service so that you can be the first to receive the newest websites for sale, as well as our INFAMOUS --- FIRE SALE! --- listing where you can find amazing bargains on offer.
Sign Up For Newsletter