ResidualEquity.com is a Marketplace that offers YOU free listing of your digital assets (domain names, passive income blogs, business websites, ecommerce website, social media assets, Apps, Amazon FBA Fullfillment sites, partial equity assets, and more) for sale. Our website listing is provided here FREE OF CHARGE.
We are one of the most popular marketplaces for digital assets as we have worked very hard to become the leading and most trusted source synonymous with exceptional knowledge and expertise in digital asset marketplace services, with unparalleled customer support.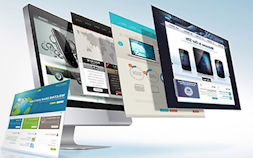 "We listed our website for sale at ResidualEquity.com and we sold it for a good price in only 3 weeks. At first we were not sure if there were hidden fees or not, but to our surprise, there were none. The buyer contacted us by email. No hassle, no fees, no problems. Great service, thank you." ... Samantha Wilsak, PMI Property Management
We made the whole process easy, quick, and hassle-free for you - as best as we could. Experience goes a long way to make sure that you get the service you want, as fast as possible, and you accomplish your goals and objectives by using our services. We continue to deliberately focus on making things better and more efficient for you.
To get started with listing your assets for sale at ResidualEquity.com, click on SELL YOUR WEBSITE OR OTHER DIGITAL ASSETS TODAY, below :